Taiwan health authorities mistakenly announced three major plant negligent HIV organ Hospital
Taiwan authorities, health authorities responsible Wen-Ta Chiu Source: Taiwan, "BBC News"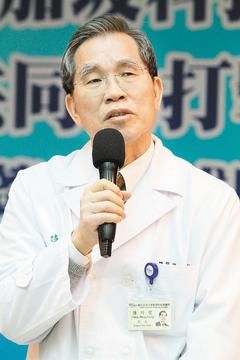 National Taiwan University Hospital Ming-Fong Chen Source: Taiwan, "BBC News"

China Taiwan News Online on September 1, according to Taiwan, "BBC News" reported that the outbreak of the island's major organ transplant HIV medical errors, Taiwan health authorities announced yesterday the National Taiwan University Hospital, three major fatal negligence that the transplant coordinator and medical teams have to be responsible.
Taiwan health authorities said Dan Chongliang Medical Director, National Taiwan University obviously committed three major gaps, the first coordinated inspection personnel with verbal communication among staff errors. Secondly, in accordance with standard operating procedures, coordination staff (senior nurse) in oral communication and records, also check the National Taiwan University online inspection reports, re-affirmed. Finally, the medical team responsible for the physician should then determine the inspection reports. Responsible for the physician to obtain an oral report, National Taiwan University, inspection reports should be accessible online, can not rely on central Web site login information.
Shichong Liang stressed that the National Taiwan University, National Cheng Kung University and other hospitals and patients as quickly as possible to reach a consensus in terms of compensation, if patients and their families in need, do not rule out Taiwan health authorities on behalf of a lawyer to assist in reconciliation Even with the hospital lawsuit.
this regard, the Taiwan authorities, health authorities responsible Wen-Ta Chiu insisted that the charge should take responsibility. (China Taiwan Network Liu Haiwei)
welcome comments I want to comment
microblogging Recommended | today microblogging hot (edit: SN026)