Urumqi in building high-rise building fire (Figure)
in building high-rise fire emergency. Picture provided by the users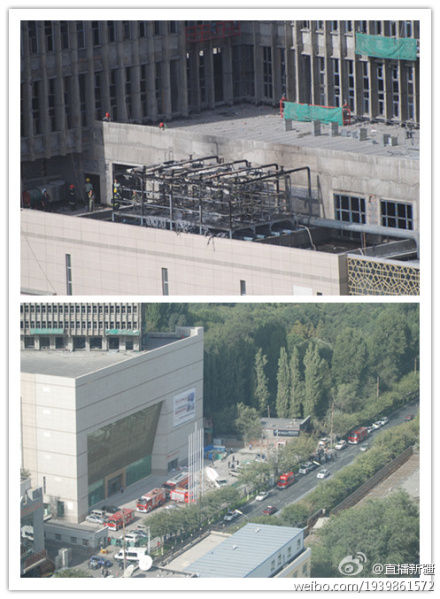 distance the fire scene. Picture provided by the users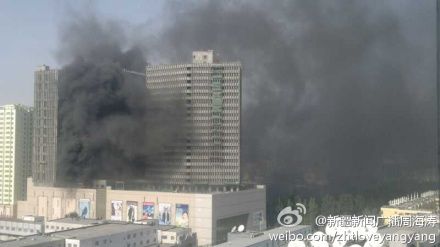 smoke. Picture provided by the users


scene Photos. Picture provided by the users

Asian Heart Network news, according to friends, "Xinjiang Television Baibing @ V" microblogging news at 11:20 on September 21, Yan'an Road in Urumqi WTO Business Investor frontier roof building on fire.
firefighters rushed to the scene to fight the blaze, around 11:50 the fire under control, but there were no trapped.
cause of the fire has not been investigated.
Sina microblogging users, according to broadcast, at 11:30 on September 21 Xu, Yan'an Road, near Urumqi in the construction of high-level burst of fire. Currently, the fire has been controlled.
to share: welcome comments I want to comment
microblogging Recommended | today microblogging hot (edit: SN056)