Today most of the collective the country approaching 30 ° C warming and more cities in North China
the
14 o'clock on from Hebei, Jiangsu, Anhui, temperatures generally rose above 25 ℃.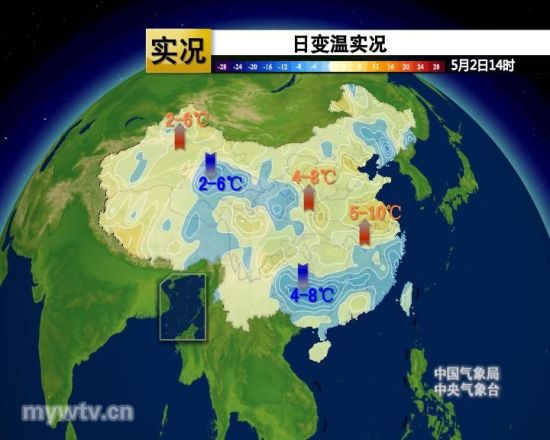 (2), the country most of the collective heating up significantly.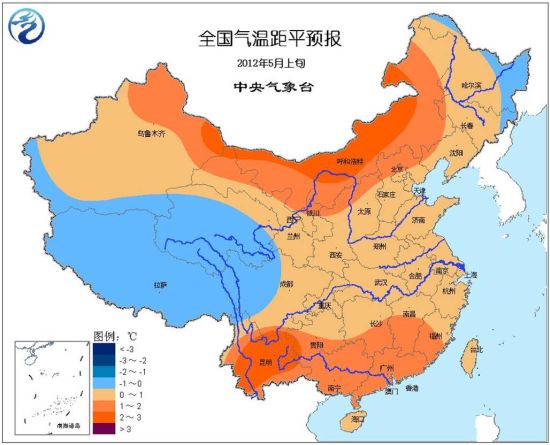 the country most of the early May temperatures than the normal level. China meteorology video,

Reuters today (2 days) in most parts of the collective ushered warming, "hot" feeling more and more obvious. 14:00, the temperature in northern China, Beijing, Tianjin, Shijiazhuang and other cities have approaching 30 ° C, giving the impression to dry and hot; high temperatures above 35 ℃ in the south, Nanning, Haikou, has been blazing heat.
14 to monitor the temperature of live shows, most of North China, Huanghuai, most of the JAC and the northwest of Hubei, Liaoning west to temperatures generally rise to above 25 ℃. Beijing 14, temperature 29.8 ° C, 15 up to 30 ° C, setting a new high this year. In addition, Tianjin 14:00 temperature reached 30 ℃, Shijiazhuang 30 ℃, Jinan 29 ℃.
yesterday, appeared in southern China this year, the widest range of hot weather, 14:00 today, the temperature in South China and Yunnan again up to 30 ° C, which southwestern Guangxi, Leizhou Peninsula, north-central Hainan, Yunnan south parts of the hot weather.
expected the next three days, much temperatures will be maintained at a high state, Beijing, Tianjin, Shijiazhuang, Jinan, Zhengzhou and even early summer. In the hot weather of the south, southwest Guangxi, Peninsula, Hainan, central and western regions and other places will continue. The Central Meteorological Observatory predicted in early May, with the exception of the Qinghai-Tibet Plateau temperature than normal over the same period a little low outside, the rest of the country in most parts of the temperature over the same period the year slightly higher, northern Xinjiang, Inner Mongolia, Jiangnan, South China 1-3 ℃ higher .
the
share: