Astronaut Liu Wang Mother: worried and happy
picture shows the god nine astronauts of prosperous parents Liucui Lian and Liu Shaoping couple to watch God nine mission headquarters press conference. News agency issued Zhangyun She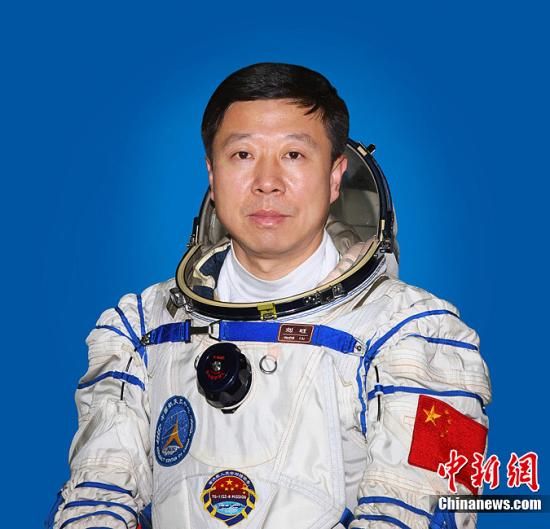 the The photo shows Chinese astronauts Liu Wang. China news agency, Pingyao, June 15,

: Chinese astronaut Liu Wang Mother: both worried and happy
Hu Jian news agency issued the Qin Xianan photo
China Manned Space Engineering spokesman announced on the 15th, the Shenzhou No. 9 manned spacecraft flight by group of male astronauts Jing Haipeng, Liu Wang and female astronaut Liu Yang. Far Pingyao in Shanxi, the mother of Liu Wang Liu Cuilian low-key interview with reporters, conceal the expression of joy at the same time as the mother's concerns.
15 days, reporters rushed to the Chinese astronauts Liu Wang hometown – Pingyao County, Shanxi Province, South political Township East tour driving village. 14:00 the same day, Liu Wang door brought together many of the media, Liu Cuilian because you do not see the TV News published the results rather than an interview.
10 minutes, Liu Cuilian and Liu Shaoping couple to watch the press conference of the "divine nine tasks headquarters, Liu Cuilian silent, very nervous. According to Liu Xin, Liu Wang sister, had, at home, Liu Wang's selected nine astronauts of God is not certain.
accompanied suona playing a "step by step", Pingyao county party secretary Li Fei Zhong, Magistrate Wei Ming Hei, director of the county People's Congress Yang Dengwen the officials to come to Hershey, and send big bouquets of flowers . Liu Wang father Liu Shaoping kept greet customers, has remained silent while in the side of Liu Cuilian.
patient communication by Liu Xin, the mother told reporters that six words, "worried and happy."
This is the real mood of the moment a mother. The face of subsequent reporter's questions, Liu Cuilian answer was very brief. The presence of people could see she was very ill at ease.
Liu Wang, male, Han nationality, Pingyao County of Shanxi Province, CPC member, a master's degree. Born in March 1969, enlisted in August 1988 and June 1988 to join the party, now the People's Liberation Army brigade two astronauts astronauts, the rank of colonel. Former squadron commander of the Air Force Division Flight Team, the 1000 hours of flight safety, as the two pilots of the Air Force. January 1998 to become China's first astronaut. (End)
welcome Post Comments to share: microblogging Recommended | today microblogging hot (edit: SN056)