Beijing Xizhimen Mall fire, no casualties occurred
12 月 15 afternoon 15:30 Xu, Xicheng District, Beijing Kerry Mall construction site fire. WASHINGTON correspondent Kim Suk photo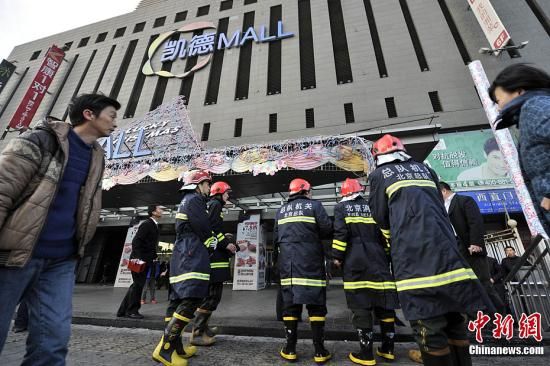 12 月 15 afternoon 15:30 Xu, Xicheng District, Beijing Kerry Mall construction site fire. WASHINGTON correspondent Kim Suk photo

BEIJING, Beijing, December 15 (Haoying Can Chen) Beijing Fire Department to confirm: today at 15:34, at the West River overpass Xizhimen City Ka Mall fire wall insulation. Less than 20 minutes the fire had been extinguished. Burned area is only 20 square meters. Field no casualties.
Xizhimen overpass is Beijing's transport hub. Droughts in Beijing today, at the fire, smoke filled the neighborhood.
15 At 1134 hours 119 Command Center received a report, Xicheng Jia Mall fire wall insulation. 119 Command Center immediately deployed four squadrons, 21 fire engines rushed to the scene to fight the blaze. Field no casualties. 15:50, the fire has been extinguished. Burned area of ??20 square meters.
correspondent at the scene that evening 17:00 the evening peak is approaching, there are two fire engines has not been evacuated, but the surrounding traffic has returned to normal. Shopping center in the event of a fire layer, several shops have closed the affected, but the mall leading to the Metro Line 13 import and export as usual welcoming. Reporters asked the owners of nearby newsstand, fire, whether the impact on business? Stall disdain to answer: how much something was ah!
share: welcome comments I want to comment
microblogging Recommended | today's microblogging hot (edit: SN013)