Datong-Qinhuangdao Railway the Hebei funing segment accident may be related to the locomotive brake
Datong-Qinhuangdao Railway is of the main channel of the western region of Shanxi, Shaanxi, Inner Mongolia Coal Transport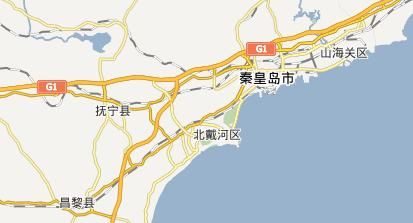 Hebei Qinhuangdao Funing location

Taiyuan Railway Bureau official microblogging announced that at 5:28 on August 3 due to strong rainfall washed away in parallel with the Datong-Qinhuangdao Railway Sanfu Road sidewalk, Hebei Province Funing seven Zhai, a village, two villagers crossed the railway protection network access to the railway, walking along the Datong-Qinhuangdao railway to Lulong North Station to the fog in the camp station River Railway Bridge, the parking is less than the freight train hit, killing nine people, four people were injured. The injured have been taken to hospital for treatment, the details of the accident is under investigation.
reporter then contacted the Hebei the Funing Committee Propaganda Department. Related personnel, emergency rescue work is commence, but strong rains in recent days to carry out rescue work, Funing Government Railway Administration will be under the jurisdiction of segments with the deliberations of the aftermath of the accident. The cause of the accident investigation by the railway authorities to carry out the lead.
reporter also contacted an insider of the railway system. Datong-Qinhuangdao Railway is the main channel of Shanxi, Shaanxi, Inner Mongolia and western regions in China Coal Transport. Locomotive carrying capacity within the railway system has been highly concerned about their brake problems. In recent years, the railway authorities are also trying to technological improvements, such as the introduction of automation and control technology, electric traction technology and other advanced technology to improve the braking problem.
welcome to leave a comment
share:
> reports:
Datong-Qinhuangdao Railway the Qinhuangdao funing paragraph train butt caused nine deaths and four injuries
Datong-Qinhuangdao railway train butt continued: villagers walking along the railway knocked
Datong-Qinhuangdao Railway train killed nine people continued: Villagers walk along the railway was pushed
Daqin The butt of the railway train caused 10 dead local officials have rushed to the scene
Datong-Qinhuangdao Railway the Qinhuangdao funing paragraph train butt caused death and four injuries
microblogging recommended