General Assembly, a domestic general aviation aircraft performing flight control
planes fall out of control. (CCTV screen shots)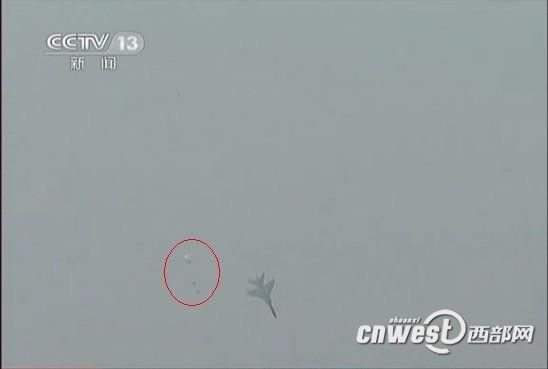 pilot bounce spacewalk. (CCTV screen shots)

after the crash burst into flames. (CCTV screen shots)

Western Reuters today (October 14) morning, in the 2011 general aviation conference in Xi'an, a homemade Flying Leopard fighter crash, casualties unknown at present.
network, according to Western reporters at the scene reported the same day around 10:40, a homemade Flying Leopard fighter from east to west in the course of performing low-flying suddenly out of control, bouncing extravehicular pilot, and then crash.
after the accident, rescue vehicles rushed to the scene several cars crash site.
According to China Central Television footage showed the plane burst into flames after the crash.
now, have not received reports of casualties.
share: welcome comments I want to comment
microblogging Recommended | today's microblogging hot (edit: SN056)