More than last year's drought in the eastern Yunnan drought years (Photos)
8 14, villagers in the dry reservoir bottom sheep. CNS hair Rendong She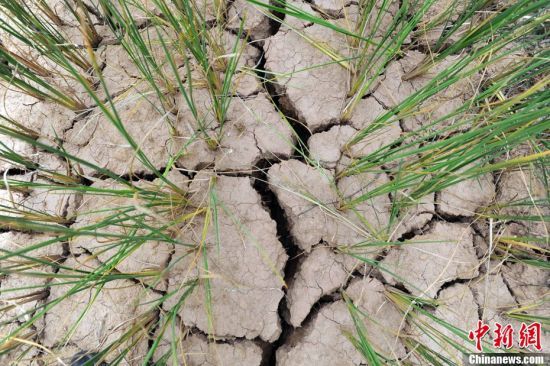 14 days, dry cracking rice fields. CNS hair Rendong She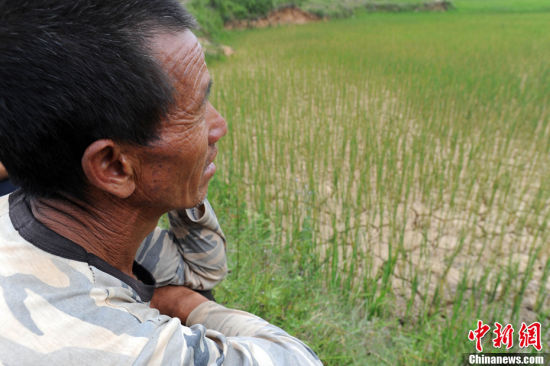 8 13, the villagers' rice crops due to drought looked worried. Agency Fa Ren Dongshe

中广网 Beijing on August 15 news (reporters Chen Hongyan) Voice of China "CNR News" reported that the drought in the eastern Yunnan hundred years, people under half rations affected.
be abundant rainfall of the past and in the eastern region of central Yunnan are surprisingly less than normal precipitation this year, Kunming, Yuxi, Red River, Zhaotong, Qujing, Wenshan and other places significant meteorological drought. Among them, Zhaotong south central Qujing, Wenshan Central, Central Red River there are more severe meteorological drought, especially in some areas to dry.
moment in previous years, maize seedlings should have had a head. In an interview with reporters on the ground can be found the time, just most of the year to the waist; large tracts of rice have begun to brown. Tap more than four months ago to put no water, and even now began to effective precipitation, rice and corn crops are definitely a cut or the. Public drinking water is also a problem.
According to meteorological department expects the province's 25 counties at least precipitation exceeded historical records, in late August and no more precipitation, arid most of the drought will continue to increase. The summer drought stricken areas continue to live as well as industrial and agricultural production caused great difficulty, and severity of the grim situation even more than last year's "Rise of drought." Reservoir levels are far lower than last year. And once in a century of severe drought in 2010 compared to last year's drought on the Spring crops and the impact of flue-cured tobacco is limited to planting period, the real time to the growth and development has entered the rainy season, abundant precipitation, moderate temperatures, harvest does not suffer too much impact. This year's drought from the beginning of planting, growth and development continue to affect the whole period, has yet to see signs of abating. So, this year's drought is more severe than last year.
welcome comments I want to comment
microblogging Recommended | today microblogging hot (edit: SN034)