Morning peak failure of the Beijing Metro Line 1, a large number of passengers stranded
the four benefits stand situation (microblogging users @ Gao Xi Xi photo)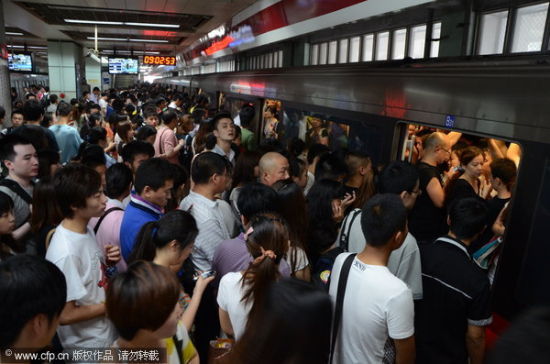 of Metro line Sihui station passengers stranded. Source: Jin Song/CFP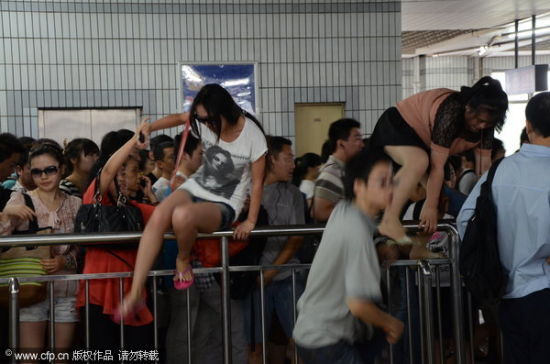 subway line four Wai Station of passengers stranded. Source: Jin Song/CFP

Xinhua Beijing on July 5 call (Reporter Li Zhiyong) Beijing Metro Line 1 on the 5th morning electrical equipment failure occurs, the trains running affected, due to when the morning peak period, people travel to affected parts of the subway station of passengers stranded.
reporter learned from the Beijing Subway Operation Company, at 8:13 on the 5th Beijing Metro Line 1 on the 2nd substation failure, resulting in the subway part of the station equipment exception. Beijing Subway Company to activate contingency plans in the Military Museum to Fuxingmen interval train interval of 2 minutes 05 seconds widening to five minutes, the train passenger capacity decline on both sides to train delays.
It is understood that the Beijing subway network daily passenger volume of about 8 million people, including Metro Line 1 in passenger traffic of about 1.6 million people. The failure occurs when the morning peak period, some of its stations to large numbers of passengers stranded. Many visitors to go to work, have embarked on the ground from the subway, transfer to the ground bus and taxi, many passengers seeking a ride to the past the cars.
According to reports, 8 44 points, on the 1st line train to restore the original operating mode, operating order began to gradually resume operations.
welcome to leave a comment
share:
microblogging recommended
(edit: SN017)