Shenzhen Municipal hospital shed near the fire inside the building emergency evacuation
rescuers at the scene. Nanfang Daily reporter to Luli She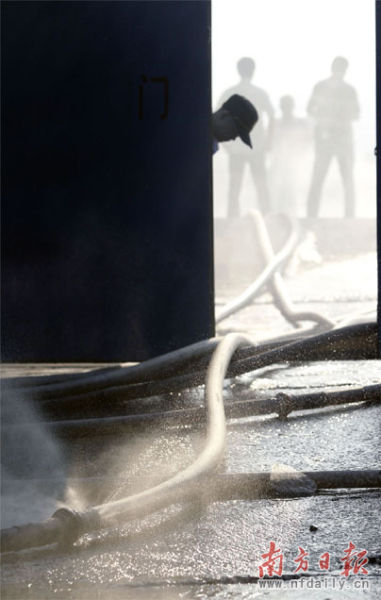 scene of the accident. Nanfang Daily reporter traveling around photo around the Nanfang Daily (Reporter/Du Xiaotian) 16:30

Shenzhen Municipal east of the hospital, suddenly caught fire near the construction site next to the shed, the shed next to plastic materials quickly ignited, smoke billowing.
incident, workers living in the shed and construction management staff of about sixty to seventy people, are not in the shed, part of the staff in the building of the municipal compound is also an emergency evacuation off-site There were no casualties.
ten fire engines arrived, can not enter the municipal compound, so water pipes connected into the fire-fighting, about five o'clock, the fire was extinguished.
the
share:
welcome the
, comment
I want to Comments the
micro Bo Recommended | today's microblogging hot
(edit: SN026)